STORES
we are currently spread out in eight boutique dos relógios stores. find out all the locations and contact information.
WHERE TO FIND US?
we are currently spread out in eight stores.
find here all the locations, mobile phone and email.
AMOREIRAS SHOPPING
avenida engenheiro duarte pacheco, 1070-103 lisboa
brplus_amoreiras@boutiquedosrelogios.pt
213827440 / 933886288
CENTRO COMERCIAL COLOMBO
avenida lusíada, 1500-392 lisboa
br_colombo @boutiquedosrelogios.pt
217152644 / 938890038
ALMADA FÓRUM
rua sérgio malpique, 2
2810-500 almada
br_almada@boutiquedosrelogios.pt
212509388 / 936917211
ALMA SHOPPING
rua general humberto delgado, 3030-327 coimbra
br_coimbra@boutiquedosrelogios.pt
239722207 / 938891522
NOSSO SHOPPING
alameda de grasse5000-703 vila real
br_vilareal@boutiquedosrelogios.pt
259348990 / 933886291
NORTE SHOPPING
rua sara afonso 105-117,4460-841 senhora da hora, porto
brplus_norteshopping@boutiquedosrelogios.pt
229559720 / 919559750
PARQUE ATLÂNTICO
rua da juventude9500-211 ponta delgada
br_pontadelgada@boutiquedosrelogios.pt
296288162 / 933884690
FÓRUM ALGARVE
estrada nacional 125, 8009-020 faro
br_faro@boutiquedosrelogios.pt
289865989 / 938891553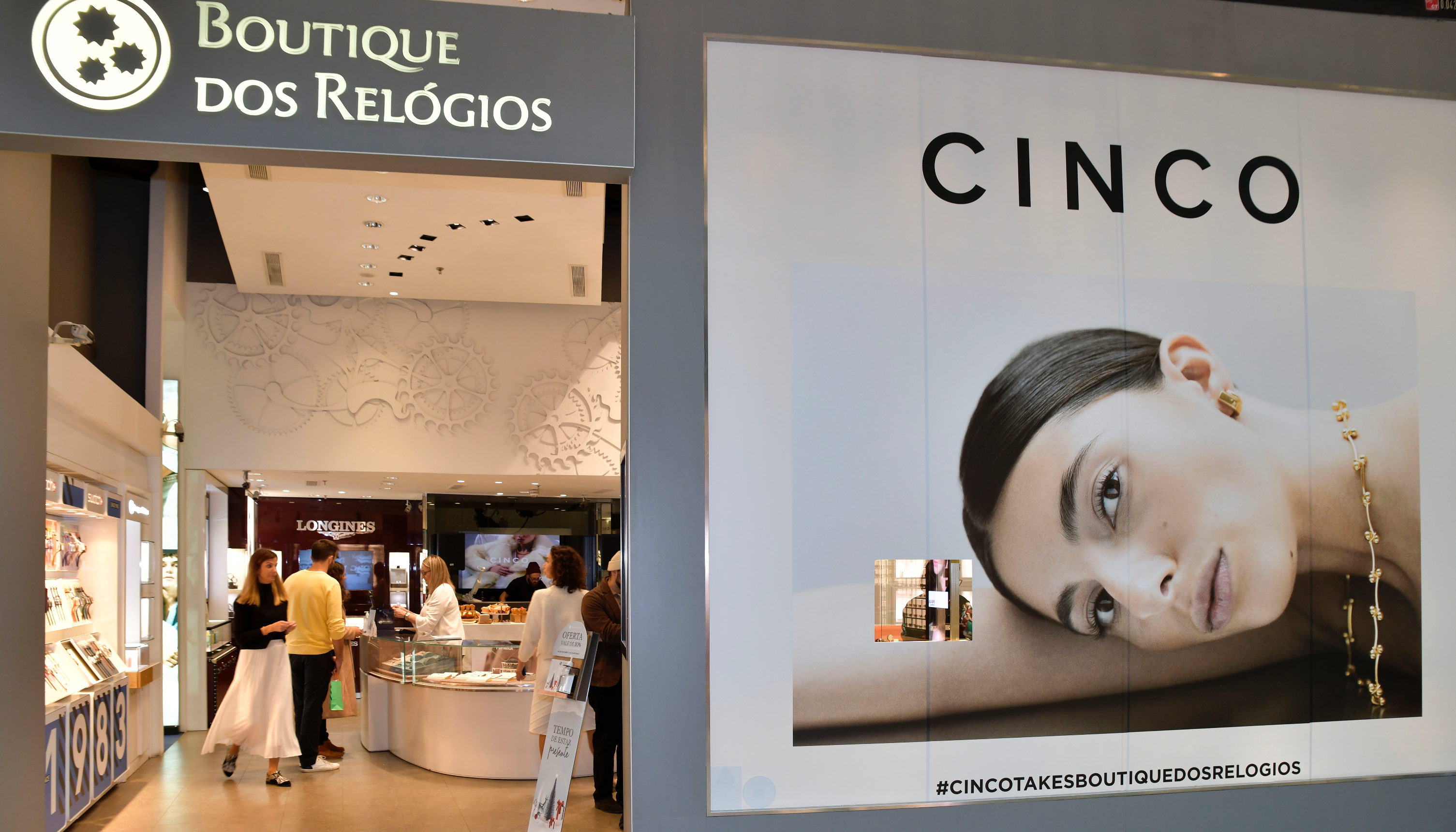 BOUTIQUE DOS RELÓGIOS
boutique dos relógios concept is distinguished by its strong focus on the customer, through the creation of stores where access and display of the pieces allow for great visibility and circulation without barriers, promoting the cult of the watch and watchmaking art. they are spacious and dynamic spaces, with modern lines and strong lighting, which ensures a unique and personalized service and invite you to enter, even if you only intend to browse and appreciate the beauty of the pieces on display. there is no mix of brands. each brand has its own space, built within its own dna.